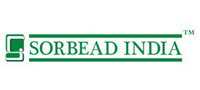 Sorebead India is a leading silica gel manufacturer and desiccants and absorbents distributor. They feature a wide range of products such as laminated tubes, pharmaceutical coils, and moisture-free packaging solutions. Sorebead India was looking for a sure-fire way to engage audiences and target local customers so they can thrive in a competitive industry. To accomplish all this, they reached out to Search Berg.
Our SEO specialists conducted a comprehensive competitor analysis to gain relevant insights and help Sorebead India stand out in the industry. After that, we devised a strategic digital marketing strategy that included website optimization and content creation to help Sorebead India shoot to the top of Google's search engine results.
Our partnership yielded impeccable results and Sorebead India now enjoys more sales than ever before!
| Keyword | Rank |
| --- | --- |
| Molecular Sieves For Aerosol Purifications | 01 |
| Alumina For Chromatography | 03 |
| Chromatography Adsorbents | 04 |
| Pharmaceutical Cotton | 04 |
| Desiccant Canister | 05 |