OUR STRATEGY IN ACTION
At Search Berg, we have more than a million hours of combined SEO experience. We have seen the rise and fall of search engines and dealt with it all. Our methods are current, reliable and effective for your channel's organic growth.
YouTube Keyword Research
---
Whether you have existing videos or a brand new channel, keyword research is the cornerstone of your YouTube SEO strategy. Without the right keywords, you will not be able to target those all-important YouTube search views. We have specialized tools for this as regular search tools have not proven to be super accurate for YouTube search queries.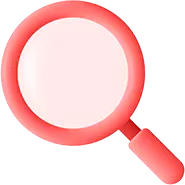 Topic/Title Optimization
---
All that keyword research is put to use in brainstorming and creating the most relevant and SEO-optimized title for your video. Already got a video? No need to worry, we can optimize the title for optimal performance within your niche. We go stats-based to figure out the type of content that gains the most attention.
How To's

83%

Reviews

61%

Tutorials

73%

Guides

85%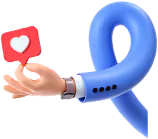 Optimization Checklist
---
Next is the all-important optimization checklist that we swear by. From your file name to your video cards, as well as your closed captions, we take care of everything to ensure a unified upload process.
Filename
Title
Tags
Description
Thumbnail
Closed Captions
Cards

Monitoring & Analytics
---
We monitor your channel as well as your individual videos for changes. All future optimizations are based on this analysis. Sometimes, a small change in the metadata can do the trick. In other cases, a look at your competition can help spark some ideas. Don't worry, our 360 feedback loop takes everything into account.
Youtube analytics
Competitor analysis
360-Feedback