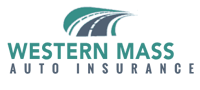 Western Mass Auto Insurance provides affordable auto, motorcycle, apartment, and home insurance. They provide efficient customer service and low cost and low down payment insurance services in Indian Orchard and Springfield, Massachusetts.
Western Mass Auto Insurance struggled with their online presence as they couldn't get the attention of their target audience. They previously ranked on the first page of Google for 4 keywords.
Search Berg helped Western Mass Auto reach out to the local audience. Our SEO strategies helped them shoot up straight to the top of the first page results. They now rank number one for 14 industry-relevant keywords!
| S. No. | Keywords | Rank Before SEO | Rank After SEO |
| --- | --- | --- | --- |
| 01 | Get your car insured Indian Orchard | N/A | 01 |
| 02 | Insurance Services Springfield | N/A | 01 |
| 03 | Local Car Insurance Indian Orchard | 02 | 01 |
| 04 | Insurance Services Indian Orchard | N/A | 01 |
| 05 | Commercial Van Insurance Springfield | N/A | 02 |
| 06 | Commercial Truck Insurance Indian Orchard, MA | N/A | 01 |