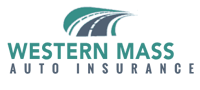 Sometimes, you can't handle your online marketing alone. You need the help of experts who understand, live and breathe SEO.
What was Western Mass Auto Insurance's SEO objective when they outsourced their SEO to us? To become the "go-to service" for car insurance in all of Western Mass. Search Berg handled three of their projects, each focused on individual services: auto insurance, apartment and home insurance, and commercial vehicle insurance. They wanted to gain traction on all fronts.
Few months down, they're now ranking on the first page and third pages.
| Keyword | Rank |
| --- | --- |
| car insurance in Springfield MA | 01 |
| Apartment Insurance Indian Orchard | 01 |
| commercial van insurance Springfield | 03 |