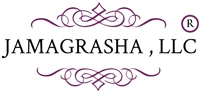 JAMAGRASHA features an eclectic collection of trinket boxes, small jewelry boxes, earrings, cufflinks, brooches, key chains, and a wide range of other accessories. The company is known for its unique gifts that pack aesthetic appeal and functionality in abundance.
We kick-started our guest posting project with JAMAGRASHA by getting a good grasp on their demographic. We narrowed down the best link building opportunities and created high-quality guest posts to maximize reach and engagement.
The cherry on top? Impressive rankings that got better with each post!
Here's a glimpse at the engaging, optimized, and value-added guest posts we've written for JAMAGRASHA: