Engage Your
Target Audience

With Pinterest Marketing
Struggling to generate hype around your products/services?
Failing to target the right audience that helps boost conversions?
Finding it hard to build an impressive brand identity that racks up sales?
Pinterest marketing can help you check off all these boxes!
With over 335 million users, the massive platform is more than just a visual treat for visitors; it's a lucrative money-making machine for businesses!
An astounding 93% of Pinterest users engage with the platform with the intent of making a purchase! High-income individuals are twice as likely to use the platform compared to low-income groups, making conversions far more likely.
Are you ready to take your business to new heights?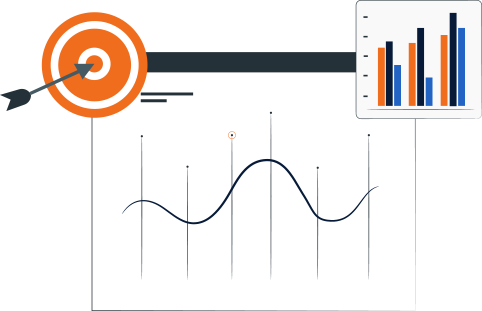 Why
Pinterest Advertising

Is Important
of Pinterest users engage with the platform to purchase products/services

of the total retail web referral traffic is generated by Pinterest

of U.S. web users have a Pinterest account

of Pinterest users access the platform using mobile
What
Pinterest Marketing

Services do we offer?

At Search Berg, we're constantly upping the game and devising winning Pinterest marketing strategies for our clients.

Whether your business falls in the health, technology, retail, real estate, automobile, beauty, or travel industry—among many others—we'll piece together an actionable strategy that drives results.

Here's a glimpse into our winning process:

Concept Building and Account Creation
We kick-start the campaign by diving in the deep end of research. Our Pinterest specialists research industry trends and narrow down your target audience to build effective and highly specific concepts. We create a Pinterest business account for each client and provide them with access to Pinterest Analytics as well.

Pinterest Board and Pin Creation
Our team selects the right categories, boards, and pins that align with the client's business model, brand identity, and goals. We create and post engaging content with a focus on infographics. From selecting relevant titles to promoting pins to the target audience, we go the extra mile to improve brand visibility.

Cutting-Edge Optimization
At Search Berg, we're big on optimization. We use high-value keywords, hashtags, and customized posting strategies to grab the target audience's attention and receive more repins. Depending on your project scope, we may use Pinterest's Promoted Video feature to attract more traffic. Our team continually tweaks pin descriptions, board titles and descriptions, and the client's profile to maximize engagement.

Monitoring and Evaluation
We don't want to get the job done and ride off into the sunset. Our Pinterest specialists are in it for the long haul. We monitor and evaluate our strategies during and following implementation to ensure everything's on track. We re-strategize based on new trends and Pinterest algorithm changes.

Periodic Reporting
We keep our clients in the loop by sending monthly performance reports so they know exactly how their business is benefiting. We cover each metric and share additional insights to ensure our clients receive a comprehensive overview of where the campaign stands.
Our
Pinterest Marketing

Services At a Glance

Pinterest is so much more than DIY galore; 93% of users scroll through the platform to make a purchase! And if you're an e-commerce business, that right there is your opportunity to make a mark. To convert.

Here's how we helped our clients build engagement and gain traffic with our Pinterest management services!
Is Your Current
Pinterest Game

Rusty? We Can Help!
Call us at 855-444-4777

to kick-start your Pinterest marketing campaign!
Why You Need to Invest in
Pinterest Marketing
71% of users on Pinterest are women—way higher than any other platform
89% of users use the platform for purchase-driven research
Tap into a much more affluent user base with high buying power
Use rich pins to maximize your pins' sales potential
A wealth of category and viral post analytics that allow you to tailor content
High visibility on public community boards
Use promoted pins to supercharge your marketing efforts
Read Our
Client Testimonials!
With more than 10 years in the SEO industry, we have hundreds of satisfied clients. Read the testimonials below and see what they have to say about our work.
For more Search Berg reviews, click here and also check us out our Google reviews and Sitejabber reviews.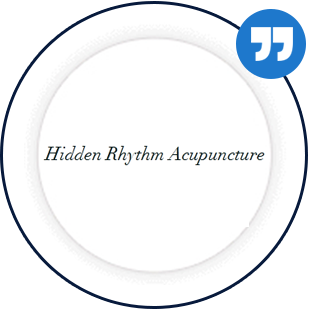 "I've spent a lot of money on various marketing companies to boost web traffic, improve SEO, and help with social media marketing. I was very skeptical because Search Berg was less expensive than several local quotes. I was also apprehensive about literally "handing over the reins" to allow them to insert content. I've been very happy with both their level of professionalism and communication. They have followed through with all commitments they had promised. I do not hesitate to recommend them to anyone who wants to create or improve upon their business's web presence."
Craig Amrine
Owner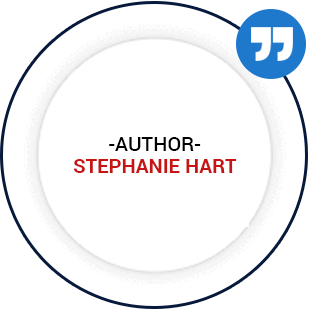 "I have found theSearch Berg team to be polite, knowledgeable and very responsive. They are creative and willing to take my ideas into account. It is a pleasure working with them."
Stephanie Hart
Author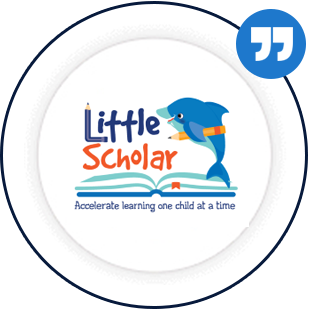 "Thank you Zara Morton for helping me out. As every small business owner will know wearing numerous hats can make things slip through the cracks. It is awesome to work with Search Berg and not worry about one thing that has the biggest impact on a business - Advertising. Zara Morton and her team are always available to provide guidance and answer any questions. They are very prompt in their communications and professional in their undertakings. Thank you."
Sonu Sidhu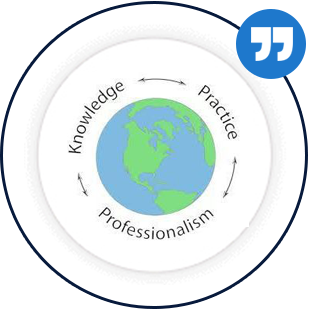 "I'm happy with the SEO and Social Media service that Search Berg has provided. Zara has provided great customer service. The team at Search Berg has done an excellent job on the SEO for my site and have produced quality articles."
Panther Professional Services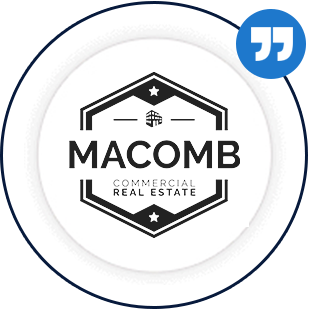 "Great company that is affordable and does great work. They have helped my site to get to page 1 of Google and I look forward to the future with these guys. Valerie and Ryan's have been great, thanks guys."
Justin Francek
Senior Associate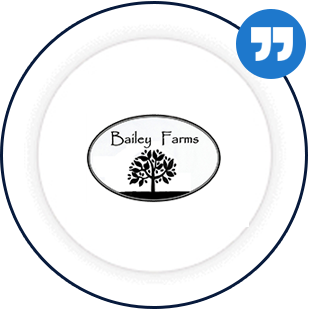 "Search Berg did a great job, very responsive and very professional. Will definitely use their services again."
PecanShack.net
More Calls. More Sales.

Massive Growth.

Our Pinterest Marketing Services Can Make It Happen! Call us at 855-444-4777
Our Featured Content on

Social Media Management
To read more featured content on social media management, please visit our blog.
Frequently Asked
Questions
Pinterest marketing is the process of creating, optimizing, updating, and sharing your Pinterest profile to reach a wide audience and drive sales.
At Search Berg, we use actionable and customized Pinterest marketing strategies to increase brand awareness. Our clients notice an increase in conversions, greater audience engagement and retention, and improved brand identity.
Engaging content creation, consistent pinning, optimization, and advertising are a few of the many ways you can use Pinterest for marketing purposes. We can help you get started!
The popular platform allows users to post or "pin" visual content. These pins form categorized galleries, also known as "boards". As users engage with your pins and boards, your business gains more traction, resulting in greater sales. You can also tag items in your pins and generate direct purchases on Pinterest.
If you're ready to get started, we can help you out! Click here to request a free proposal. Our Pinterest marketing specialists will get in touch with you shortly.
Yes, Pinterest marketing helps small businesses gain greater exposure and effectively advertise their products/services with the help of strong visuals.
At Search Berg, we define your target audience and create content that aligns with their preferences to maximize engagement. We also optimize content to ensure it reaches a wide audience.
Yes, you can use "Rich Pins" to enable customers to buy your products/sign up for your services.
40. Research further indicates that 1 out of 2 American millennials use Pinterest each month.
We help you gain more followers on Pinterest by posting engaging, value-added, and original content, using high-volume keywords, and making your website Pinterest-friendly, among other strategies.
Stuck With Not-So-Great Sales?
Pinterest Marketing Can

Undo the Damage!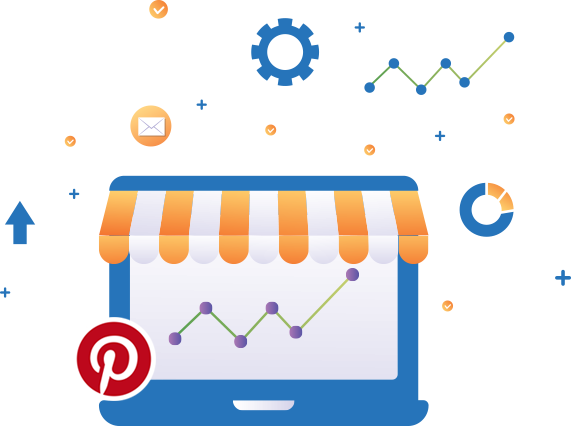 From using high-ranking keywords and hashtags to actively promoting pins, we help you establish a winning presence on Pinterest
Known for its engaging visual content and seamless categorization, Pinterest is a goldmine for businesses. As customer demand for image and video-based content increases, Pinterest's popularity is simultaneously skyrocketing.
Take a look at your competitors' social media pages.
Surprised to find Pinterest among the mix?
You shouldn't be.
As the platform continues to grow, more businesses are leveraging it to maximize reach and engagement, drive more sales, and strengthen their brand identity.
At Search Berg, we help clients do just that.
We first conduct systematic audience and industry research, identifying the kinds of posts that go viral in your niche, after which, we start drafting exceptional content.
We take an all-of-the-above approach to Pinterest marketing, using a mixture of promoted pins, community boards, and in-house content. Coupled with Pinterest's robust analytics tools, it has the potential to get your business trending, even if it operates on a small scale.
We have the answers you're looking for. The ball is in your court now.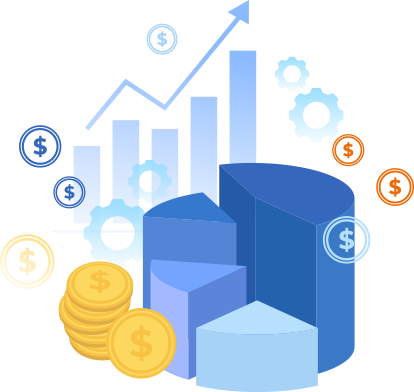 Don't Wait Until It's Too Late.
Stand Out From the Competition Now!
Call 855-444-4777 to Sign Up for Our
Pinterest Marketing Services Today!
10+ Years of Experience in SEO and Web Design
30,000+ Projects Completed
Award-Winning Digital Marketing Agency
100,000+ Leads Generated
Become part of our success story!