What Are The Advantages Of GMB Optimization Services?
GMB optimization services are quintessential parts of any SEO strategy.
It's the first thing potential customers look at when they Google your services or business, and the more comprehensive your online presence and profile are, the easier it is for them to reach out to you and choose your business.
Through GMB optimization, you can:
Appeal to potential local customers
Build stronger trust among your clients
Be more recognizable locally
Have a stronger positive reputation
Increase chances of conversions
Share important information more easily
Become easier to contact and locate
Gain direct insight into existing customers' experience
Make all information available on the go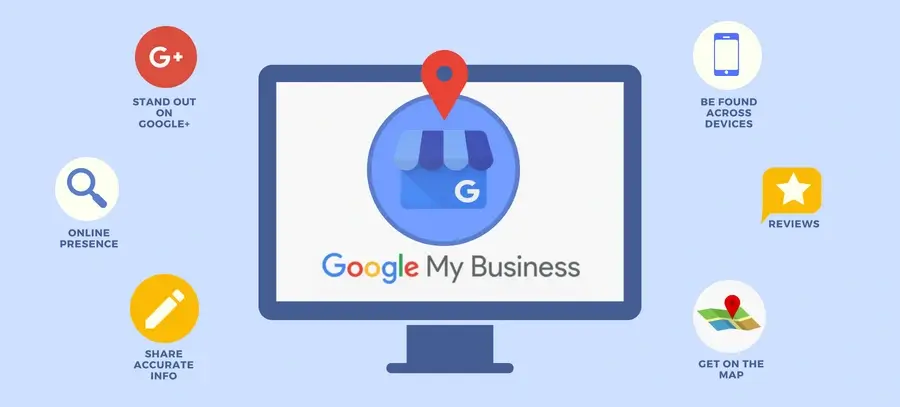 Get a personalized consultation for recommendations for GMB services, and our team will design a comprehensive strategy that helps you strengthen your profile, rankings, and interactions. From encouraging and posting reviews to optimizing your profile for multi-device use, there are several GMB optimization services you can benefit from.
How can I leverage GMB services for my company?
Ready to harness the power and benefits of GMB services? Work with Search Berg!
We have a wide range of solutions and services that you can find on this page, from GMB setup to optimization to recovery. But we also work with each client individually to design a strategy tailored to their needs.
We'll generate unique posts and content, use images and visuals, and double down on the minutest details to ensure that your GMB posts are comprehensive, up to date with the latest information, and lead to more conversions.
If you want to push a particular service, we'll align our posts to that. If you're interested in promoting local events and special offers, we can target those too. Every aspect of your GMB SEO will be customized fully.
Take advantage of Search Berg's comprehensive GMB services for your company and make an impact on your online presence. Our GMB optimization experts will work with you to understand your business and goals and create a multi-faceted strategy that is impactful and drives traffic and conversions.