Millions of
Consumers Are Waiting

to Connect With Your Business…
Struggling to connect with a wide audience?
Are your business ratings less-than-impressive?
Looking for a paid social campaign that delivers results?
If you found yourself nodding to these questions, Yelp marketing is for you.
A whopping 91% of people regularly engage with online reviews.
Curious about how many actually take them into consideration? 84%—and no, you didn't read that wrong.
Positive reviews can help you engage with more customers, generate more leads, and make more sales.
With over 184 million reviews, Yelp is a goldmine for small and large businesses alike!
We're ready to propel your business to new heights.
Are you?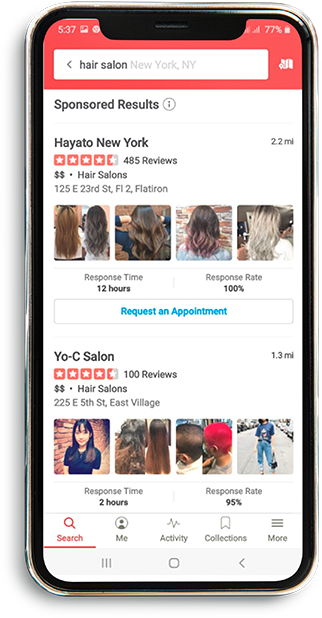 Why
Yelp Advertising

Is Important
of Yelp users make a purchase after visiting the online platform

of the consumers searching online for a local business turn to review sites

of customers who find a relevant listing visit the respective website

of customers are more likely to check Yelp reviews before visiting a business
What
Yelp Marketing

Services do we offer?

At Search Berg, we combine our expertise with Yelp's incredible potential to help you rank higher and boost conversions. It's not all about reviews; we leverage Yelp's extensive features to ensure you reap all the benefits it has to offer. Here's a glimpse into our winning strategy:

Account Set-Up
Prior to setting up a Yelp business page, we refine the target audience and research industry trends. Based on these insights, we set up an account and ensure all the information entered is accurate, consistent and updated.

Page Optimization
Once your page is up and running, our Yelp marketing specialists optimize the listing by sharing engaging images, selecting relevant categories, adding a CTA button, and using high-volume keywords. We also build high-quality backlinks to redirect more visitors to your Yelp page.

Review Maximization
We use effective and actionable strategies to drum up positive reviews and help your business climb search engine result pages (SERPs). Our work doesn't stop there. We actively respond to each review to engage more customers.

Promotion
Our Yelp specialists actively promote your listing by adding a Yelp button/badge to your website, posting relevant links on social media, and more.

Monitoring and Analysis
We track analytics and ensure the targets have been reached. Our team also sets new goals to ensure better performance in the upcoming months. At Search Berg, we steer clear of stagnancy. We keep up with the latest updates and algorithm changes, devise new strategies, and consistently raise the bar.

Performance Reporting
We share monthly progress and performance reports with our clients to keep them in the loop. From sharing rankings to traffic generation statistics, we cover each aspect of the campaign so you know exactly how your business is benefiting.
Convert Positive Customer Experiences Into
Great Reviews
Call us at 855-444-4777 to kick-start your Yelp marketing campaign!
Why You Should Invest in
Yelp Marketing
45% of customers check Yelp before doing business with a brand
Yelp gets 178 million unique views across all platforms
Source customer feedback in real-time
Ensure that all listings are accurate
Advertise any deals or promotions for more engagement
Leverage images to make your brand more credible
Make your Yelp page the destination for potential clients
Read Our
Client Testimonials!
With more than 10 years in the SEO industry, we have hundreds of satisfied clients. Read the testimonials below and see what they have to say about our work.
For more Search Berg reviews, click here and also check us out our Google reviews and Sitejabber reviews.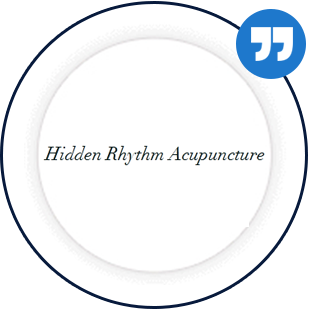 "I've spent a lot of money on various marketing companies to boost web traffic, improve SEO, and help with social media marketing. I was very skeptical because Search Berg was less expensive than several local quotes. I was also apprehensive about literally "handing over the reins" to allow them to insert content. I've been very happy with both their level of professionalism and communication. They have followed through with all commitments they had promised. I do not hesitate to recommend them to anyone who wants to create or improve upon their business's web presence."
Craig Amrine
Owner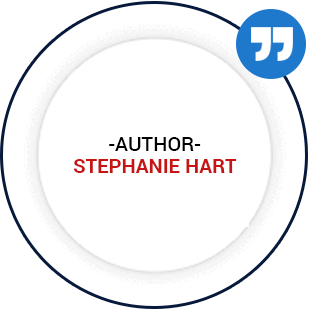 "I have found theSearch Berg team to be polite, knowledgeable and very responsive. They are creative and willing to take my ideas into account. It is a pleasure working with them."
Stephanie Hart
Author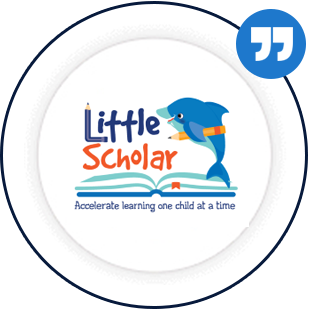 "Thank you Zara Morton for helping me out. As every small business owner will know wearing numerous hats can make things slip through the cracks. It is awesome to work with Search Berg and not worry about one thing that has the biggest impact on a business - Advertising. Zara Morton and her team are always available to provide guidance and answer any questions. They are very prompt in their communications and professional in their undertakings. Thank you."
Sonu Sidhu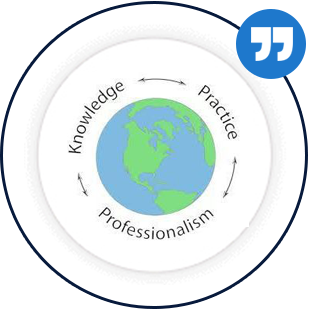 "I'm happy with the SEO and Social Media service that Search Berg has provided. Zara has provided great customer service. The team at Search Berg has done an excellent job on the SEO for my site and have produced quality articles."
Panther Professional Services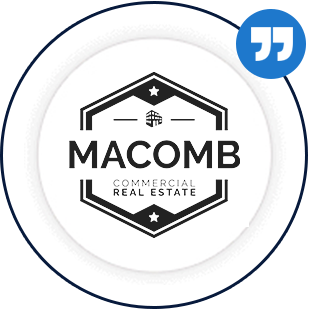 "Great company that is affordable and does great work. They have helped my site to get to page 1 of Google and I look forward to the future with these guys. Valerie and Ryan's have been great, thanks guys."
Justin Francek
Senior Associate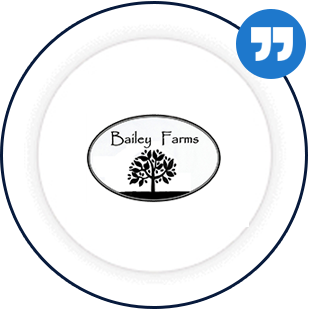 "Search Berg did a great job, very responsive and very professional. Will definitely use their services again."
PecanShack.net
High Rankings. Great Sales.

Impressive Profits.
Our

Yelp Marketing Services

Can Make It Happen!
Call us at 855-444-4777
Frequently Asked
Questions
As a local business review and social networking platform, Yelp helps businesses generate reviews for their products/services. This, in turn, helps them rank higher on Google, generate more high-quality traffic, engage and retain more customers, and strengthen their brand identity.
With a high return-on-investment (ROI), investing in Yelp is a great way to boost your rankings and grow your audience. As you earn more reviews, you have a better chance of appearing in the coveted Google 3-Pack.
4 out of 5 Yelp users visit the platform with the intent of making a purchase. Yelp marketing makes it easier for you to target said customers and maximize conversions.
Yelp advertising is one of the many features the platform has to offer. Yelp ads display your business when users run local queries. With increased visibility, expect great sales and long-term growth!
At Search Berg, we're equipped with the expertise and resources required to launch a winning Yelp marketing campaign! Click here to request a free proposal. Our Yelp marketing specialists will get in touch with you shortly.
Yes, Yelp marketing helps small businesses promote new products/services, share special deals, and build a wide audience.
At Search Berg, we use a wide range of strategies to optimize your Yelp page, including setting up Yelp Messenger, choosing the right categories, uploading high-quality images, writing an engaging description, and more.
Google indexes Yelp results and ranks your website accordingly. In short, Yelp marketing plays a big role in boosting your SEO.
If you're struggling to reach a wide audience, increase conversions, and maximize sales, Yelp marketing is for you.
Using ineffective optimization strategies is one of the most common ways to reduce visibility on Yelp. We can help turn things around. We'll examine your current Yelp marketing strategy and revamp it to maximize reach and engagement. If you don't have a strategy in place yet, we'll create one from scratch.
Want to Rank Higher and Grow Your Audience?
Yelp Reviews

Can Make It Happen!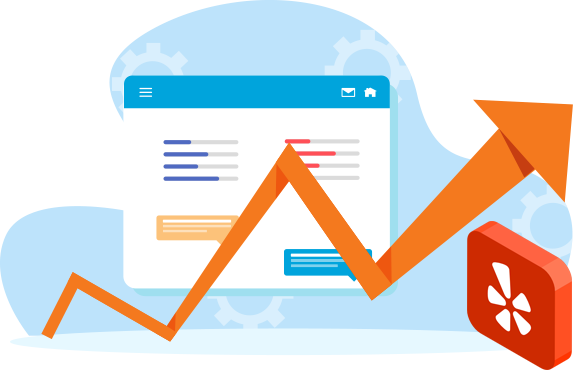 We create winning Yelp listings with high-quality images, maps, CTA buttons, review replies, and so much more.
Think online reviews and "Yelp" instantly springs to mind!
Within the span of a few years, the mega platform has become one of the fastest ways for businesses to rank higher and attract local leads. With over 174 million monthly users, Yelp is more than just popular; it's a household name.
Creating and optimizing a Yelp business page is a surefire way to get on the map and give visitors a taste of your products/services.As they engage with positive reviews, they're more likely to make a purchase and recommend your business to other people.
The outcome? Impressive business growth backed up by great sales.
At Search Berg, we help our clients make the most of Yelp's incredible potential. From keeping your page updated to replying to customer reviews, we cover all the bases.
Our Yelp marketing specialists keep clients in the loop about the lucrative potential of Yelp Deals, Yelp Reservations, and similar features so they can maximize revenue generation.
If you haven't thought much about creating a Yelp page, you may want to now. Don't let your competitors get ahead of the curve while you let lucrative opportunities for growth slide by.
We're here to piece it all together and launch a winning Yelp marketing campaign for your business!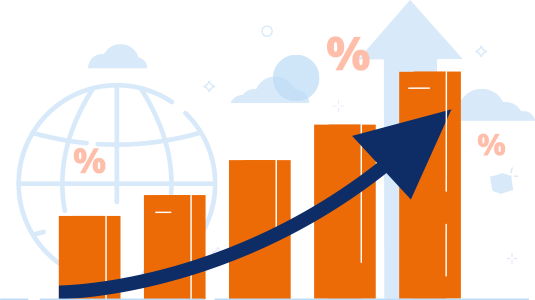 Don't Let Bad Rankings Be the Reason Your Business Collapses
Take. Action. Now.
Call 855-444-4777 to Sign Up for Our
Yelp Marketing Services Today!
10+ Years of Experience in SEO and Web Design
30,000+ Projects Completed
Award-Winning Digital Marketing Agency
100,000+ Leads Generated
Become part of our success story!