Hire Top Rated
Website Maintenance Experts
Affordable Worry-Free
Website Maintenance

Packages
Standard
$99/month
$
90

/month
$74 / month (Paid Bi-Annually)
$66 / month (Paid Annually)
1-3 Monthly Service Requests
Upto 3 Support Hours
Free Task Manager Access
2-5 days Turnaround Time
Image Edits and Uploading to website
Existing Content Modifications
Adding, Removing & Updating website links
SSL Renewal Check
Domain Renewal Check
HTML Sitemap Creation & Uploading
Website Speed Optimization
Email/Domain/Hosting Support
3rd Party Web Hosting Help
Monthly Backup
Consulting Requests
Plugins and Theme Version Update
Extension Installation & Modification
Form Creation
Script Installations
PHP Scripting Help
CMS / WordPress Support
Server Support
Ecommerce Site Support
On-Site SEO
Graphic Design
Pro
$149/month
$
134

/month
$112 / month (Paid Bi-Annually)
$100 / month (Paid Annually)
1-10 Monthly Service Requests
Upto 6 Support Hours
Free Task Manager Access
1-4 days Turnaround Time
Image Edits and Uploading to website
Existing Content Modifications
Adding, Removing & Updating website links
SSL Renewal Check
Domain Renewal Check
HTML Sitemap Creation & Uploading
Website Speed Optimization
Email/Domain/Hosting Support
3rd Party Web Hosting Help
Weekly Backup
Consulting Requests
Form Creation
Script Installations
PHP Scripting Help
CMS / WordPress Support
Plugins and Theme Version Update
Extension Installation & Modification
Server Support
Ecommerce Site Support
On-Site SEO
Graphic Design
Premium
$249/month
$
224

/month
$187 / month (Paid Bi-Annually)
$167 / month (Paid Annually)
Unlimited Monthly Requests
Upto 12 Support Hours
Free Task Manager Access
0-3 days Turnaround Time
Image Edits and Uploading to website
Existing Content Modifications
Adding, Removing & Updating website links
SSL Renewal Check
Domain Renewal Check
HTML Sitemap Creation & Uploading
Website Speed Optimization
Email/Domain/Hosting Support
3rd Party Web Hosting Help
Daily Backup
Consulting Requests
Form Creation
Script Installations
PHP Scripting Help
CMS / WordPress Support
Server Support
Ecommerce Site Support
On-Site SEO
Graphic Design
Plugins and Theme Version Update
Extension Installation & Modification
Standard
$149/month
$
134

/month
$112 / month (Paid Bi-Annually)
$100 / month (Paid Annually)
Ecommerce Support (upto 1000 products)
1-3 Monthly Service Requests
Upto 3 Support Hours
Free Task Manager Access
2-5 days Turnaround Time
Image Edits and Uploading to website
Existing Content Modifications
Adding, Removing & Updating website links
SSL Renewal Check
Domain Renewal Check
HTML Sitemap Creation & Uploading
Website Speed Optimization
Email/Domain/Hosting Support
3rd Party Web Hosting Help
Monthly Backup
Consulting Requests
CMS Support
Plugins and Theme Version Update
Extension Installation & Modification
Form Creation
Script Installations
PHP Scripting Help
Server Support
On-Site SEO
Graphic Design
Pro
$249/month
$
224

/month
$187 / month (Paid Bi-Annually)
$167 / month (Paid Annually)
Ecommerce Support (1000-2000 products)
1-10 Monthly Service Requests
Upto 6 Support Hours
Free Task Manager Access
1-4 days Turnaround Time
Image Edits and Uploading to website
Existing Content Modifications
Adding, Removing & Updating website links
SSL Renewal Check
Domain Renewal Check
HTML Sitemap Creation & Uploading
Website Speed Optimization
Email/Domain/Hosting Support
3rd Party Web Hosting Help
Weekly Backup
Consulting Requests
CMS Support
Form Creation
Script Installations
PHP Scripting Help
Plugins and Theme Version Update
Extension Installation & Modification
Server Support
On-Site SEO
Graphic Design
Premium
$449/month
$
404

/month
$337 / month (Paid Bi-Annually)
$300 / month (Paid Annually)
Ecommerce Support (2000+ products)
Unlimited Monthly Requests
Upto 12 Support Hours
Free Task Manager Access
0-3 days Turnaround Time
Image Edits and Uploading to website
Existing Content Modifications
Adding, Removing & Updating website links
SSL Renewal Check
Domain Renewal Check
HTML Sitemap Creation & Uploading
Website Speed Optimization
Email/Domain/Hosting Support
3rd Party Web Hosting Help
Daily Backup
Consulting Requests
CMS Support
Plugins and Theme Version Update
Extension Installation & Modification
Form Creation
Script Installations
PHP Scripting Help
Server Support
On-Site SEO
Graphic Design
Focus more on your business with worry-free website maintenance services
What You Get With
Our Website Maintenance Services

CMS Security Patches
Whether quarterly or yearly, we'll make sure that your CMS is secure.

Restoration
Get backup restoration in the case of severe server failure.

Script/Program Updates
We also add or edit scripts, programs, and software at your request.

Version Upgrades
Make sure the CMS your own stands to benefit from the latest services, and that it's still supported.

Security Scans
You get weekly or monthly checkups to check the security status of your website.

Hack Prevention and Recovery
We both try to stop and help you get back on your feet after a hacking attempt.

Functionality
Our team checks all important functions such as sign up forms, contact forms, checkout forms and broken links, etc.

Content Updates
We make any changes related to content at your request. If you need us to create the content for you, we can do that too!

Dedicated Project Manager
We make sure you have all the support you need, so you can reach out at any time to resolve potential problems.
Website
Maintenance

Services
Search Berg provides clients with complete web maintenance, including site health checks, optimization, technical support, layout and design upgrades, and other services. We'll have a dedicated project manager, as well as 24/7 support available for you for any kind of website design and website maintenance or support.
If you'd like to hire our company's website maintenance services, set up an appointment with our team today. Our web maintenance agency will be happy to offer you any information, insights, or details you require.
We'll also walk you through our various packages and pricing plans for these website design and website maintenance services. Our packages start at $99 and are designed for maximum affordability.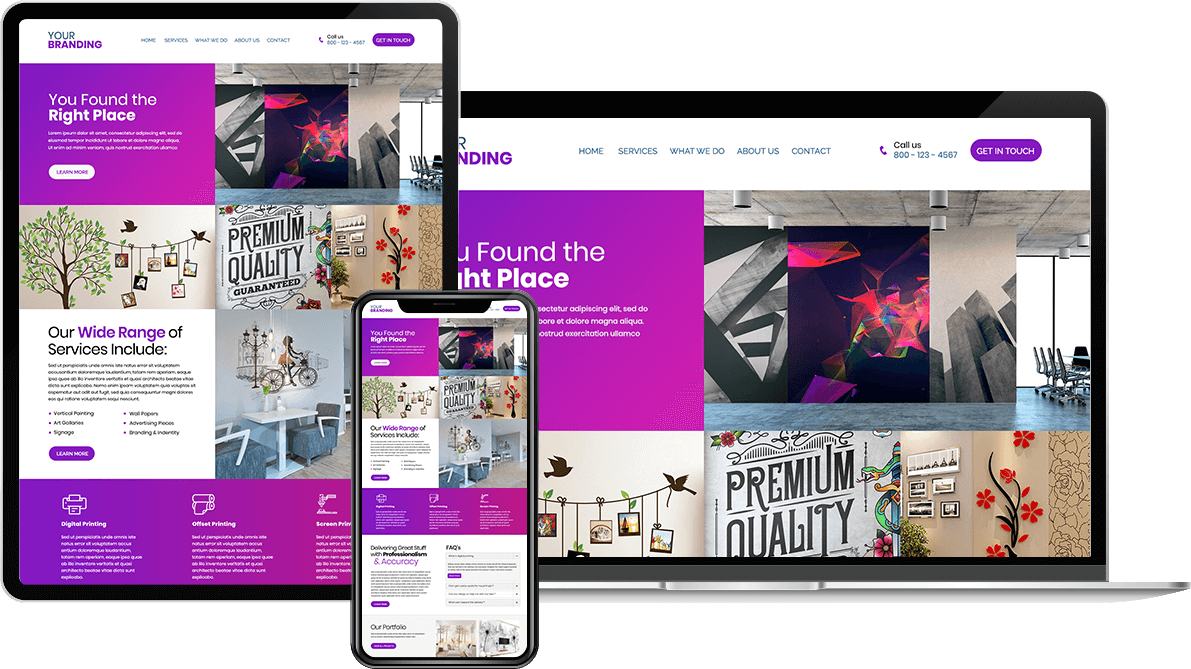 Get award winning website maintenance at highly affordable prices!
Check Out What Our
Clients Are Saying About Us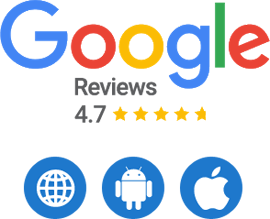 Tseghe Foote
"Thanks for the updates and for getting back to me in a very timely manner.I like the direction of what I seen and just looking forward to the completed site. I definitely see how the stability of the site is going to make huge differnce."
Jason Kelly
"The name of my business happens to be a competitive keyword other businesses are trying to use to come up before me in Google searches. Thanks toSearch Berg, I've gone from page 10 to page 2 in less than a month. This is the reason I am now reselling their services."
Ryan Williams
"I just wanted to mention you all are doing a great job."
Biljana Vicky Vasilic
"This is so good. Thanks a lot"
Got Questions?
We Have Answers!
Even the best websites suffer from bloat over time; from new website features to coding errors, the slowdown can be very noticeable, leading to lost conversions and permanently lost customers.
Website maintenance keeps your website running well under the hood; it makes sure your codebase is clean, modern, and optimized for new devices like mobile phones and tablets. It's the key to your website rendering correctly on the modern web. This makes it indispensable.
While our engineers are well-versed in most platforms and have years of expertise, if you experience website issues or are otherwise unhappy with our services, we can offer you a full refund.
The short answer is: it depends! If your website is super complex with a lot of pages, you never know when one change might cause something to break. This means you may need monthly reviews and on-the-fly fixes as well.
However, if you just have a few pages and don't update your website very often, even a tri-yearly maintenance package should do for you.
Most maintenance work can be performed without any downtime, and even more involved tweaks won't lead to downtime for too long.
We'll inform you in case downtime is expected, so we can schedule it for when business is expected to be low.
Our website maintenance services start at just a $99 and go up from there based on your requirements and the number of services you want to avail.
We can! From tweaking your web copy to the layout and even optimizing for keywords, we cover every aspect of the web experience.
Every client gets a dedicated project manager at Search Berg; our only goal is to ensure that your project is given the time it deserves, so anytime you have concerns, we'll be here to answer them—just give us a call and we'll handle the rest.
If Search Berg has been handling your website's backend for a while, the process is pretty simple; we just review your website on a specified timescale to ensure everything is running according to plan.
If you're a new client, we'll first review your hosting solution, codebase, and more to get a good idea of what work needs to be put in. We'll then provide you with a custom quote, after which we'll get to work, ensuring that everything is optimized.
Of course! If you have an older website or database and need it converted to a newer format, we'd be happy to take up the task for you.
Data integrity is at the heart of what we do here; we perform regular backups and make sure that all changes are documented so no information is lost.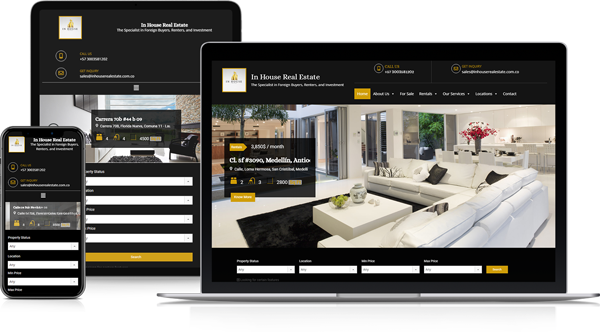 Get Worry-Free Maintenance
Fill out the form below to get a free 30-min consultation