Hire Top Rated
Responsive Website Designers
Get an elegantly design responsive website!
Let's get started today.
Here's How Our
Responsive Web Design

Process Works!

We'll have your new website up-and-running within a matter of weeks! Here's how the process works:

1 Requirements Gathering
We will analyze web project requirements and instructions given by you.

2 Design / Theme Samples
We will send you design draft/themes samples to chose from.

3 Content Creation
After design layout is finlized, we will begin content creation and send you drafts.

4 Development and Testing
Once content is approved, We will commence web development and testing.

5 Receive a Test URL
We will share the test URL with you, as soon as your webiste is ready for review.

6 First Set of Revisions
Provide a detailed list of any revisions, changes or updates that need to be made.

7 Second Set of Revisions
Provide another set of revisons or update (if any). These will be final revisions.

8 Your Website Goes Live!
Congratulations! Your website is live and ready for your target audience!

9 Montize Your Website
Now its time to start making money from your website. Get started with SEO or PPC!
A Comprehensive
Web Design & Development

Process
to Rule Every Platform!

Your target audience will have a smooth and positive user experience on all
platforms including mobile devices, tablets and desktop PCs.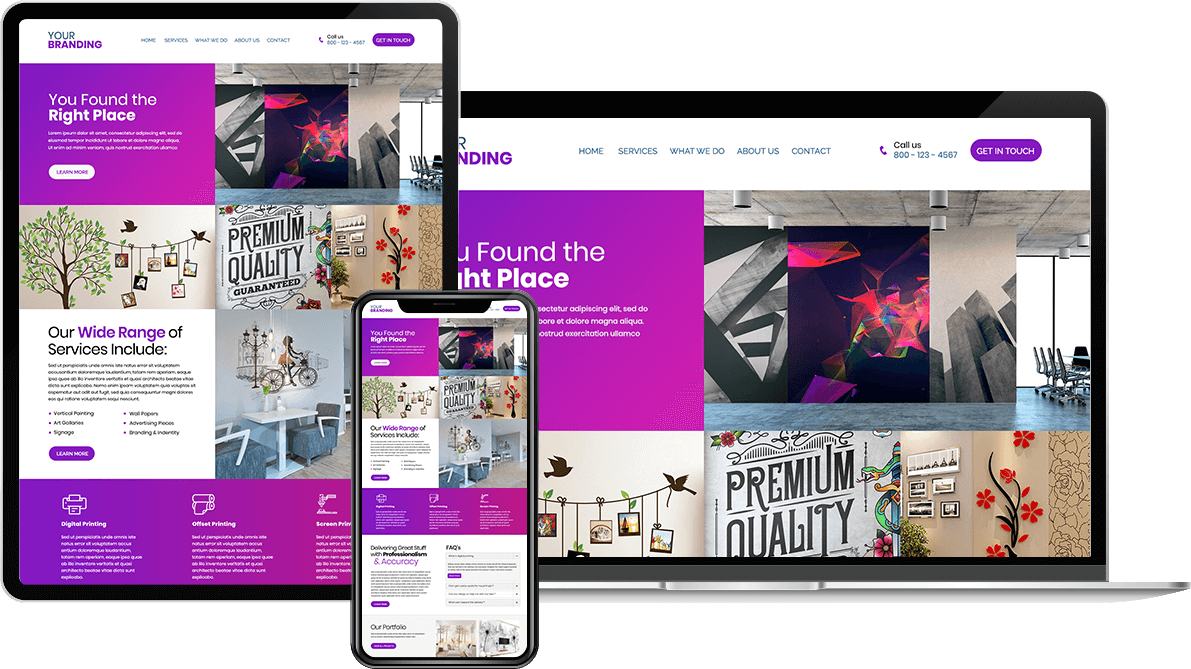 Get the best return for your investment with a responsive website! Reach out today!
Check Out What Our
Clients Are Saying About Us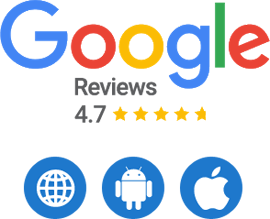 Tseghe Foote
"Thanks for the updates and for getting back to me in a very timely manner.I like the direction of what I seen and just looking forward to the completed site. I definitely see how the stability of the site is going to make huge differnce."
Jason Kelly
"The name of my business happens to be a competitive keyword other businesses are trying to use to come up before me in Google searches. Thanks toSearch Berg, I've gone from page 10 to page 2 in less than a month. This is the reason I am now reselling their services."
Ryan Williams
"I just wanted to mention you all are doing a great job."
Biljana Vicky Vasilic
"This is so good. Thanks a lot"
What You Get With
Our Responsive Website Design Services

Faster Load Speeds
Compress large media elements, remove code complexity, and remove unused sections of code for a more efficient site.

Unlimited Revisions
We don't rest until you're happy with your responsive website's design; that's why we let you tweak it as much as you need to.

Dedicated Project Manager
Your responsive website design deserves our full attention; and that's exactly what you get with your dedicated project manager.

Modern Technologies
Leverage HTML5 and Javascript for a website that SERPs can index, while also being lightning fast.

Increased Traffic
SERPs respond to responsive websites—get yours ranking higher than ever.

Mobile-First Approach
Target smartphone users for more conversions than ever.
Got Questions?
We Have Answers!
In short, responsive websites are websites that can be viewed easily on any device, whether you've logged on from a desktop PC, a laptop, a tab or your phone. The dimensions and various other design elements adjust automatically to fit the layout of the screen it's being viewed on. The result: a smooth, seamless experience for your user.
In a post web 2.0 world, a cookie cutter website just doesn't cut it anymore. You need a website that's designed around modern design principles so it functions as intended in every use case scenario—mobile/desktop, limited data/unmetered data.
A responsive website keeps the needs of current web users in mind, using a host of web technologies to ensure a seamless experience. It's a non-negotiable part of your web offering.
If, after multiple revisions, you're not happy with the results and do not feel like your responsive website performs as intended, we offer a full refund.
The short answer is: it depends! If you're happy with our take on your website and revisions are minimal, it can even take just a week. But if you have a very specific vision that will take time to get right, the entire process can take up to a few weeks.
Nothing will be produced or posted without your express consent. Any website we design will first be hosted on a dummy link. Only after you approve it will it be posted on the hosting platform.
Our responsive website design services start at just a $100 and go up from there based on your requirements and the number of services you want to avail.
We can! We can take over your entire web presence in fact—from web copy to coding and even maintenance, we do it all.
Every client gets a dedicated project manager at Search Berg; our only goal is to ensure that your project is given the time it deserves, so anytime you have concerns, we'll be here to answer them—just give us a call and we'll handle the rest.
We begin by analyzing the underlying technologies of your existing web presence. If they can seamlessly be migrated to new platforms and toolsets, we take that route, just to make things easier for you.
In case you're working with really old systems and platforms, we conduct a full revamp, using modern technologies like HTML5, among others, to get your website up to speed.
Absolutely! We can handle your web presence in perpetuity, so you don't have to worry about a thing.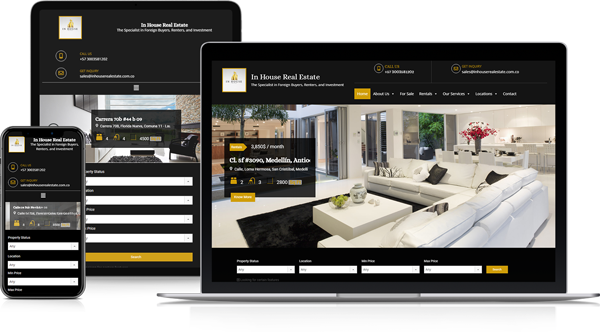 We Build Stunning Websites!
Fill out the form below to get a free 30-min consultation