Hire Top Rated
B2B Web Designers
Take your B2B business to the next level.
Give us a call or start a chat now!
Here's How Our
B2B Web Design

Process Works!

We'll have your new website up-and-running within a matter of weeks! Here's how the process works:

1 Requirements Gathering
We will analyze web project requirements and instructions given by you.

2 Design / Theme Samples
We will send you design draft/themes samples to chose from.

3 Content Creation
After design layout is finlized, we will begin content creation and send you drafts.

4 Development and Testing
Once content is approved, We will commence web development and testing.

5 Receive a Test URL
We will share the test URL with you, as soon as your webiste is ready for review.

6 First Set of Revisions
Provide a detailed list of any revisions, changes or updates that need to be made.

7 Second Set of Revisions
Provide another set of revisons or update (if any). These will be final revisions.

8 Your Website Goes Live!
Congratulations! Your website is live and ready for your target audience!

9 Montize Your Website
Now its time to start making money from your website. Get started with SEO or PPC!
A Comprehensive
Web Design & Development

Process
to Rule Every Platform!

Your target audience will have a smooth and positive user experience on all
platforms including mobile devices, tablets and desktop PCs.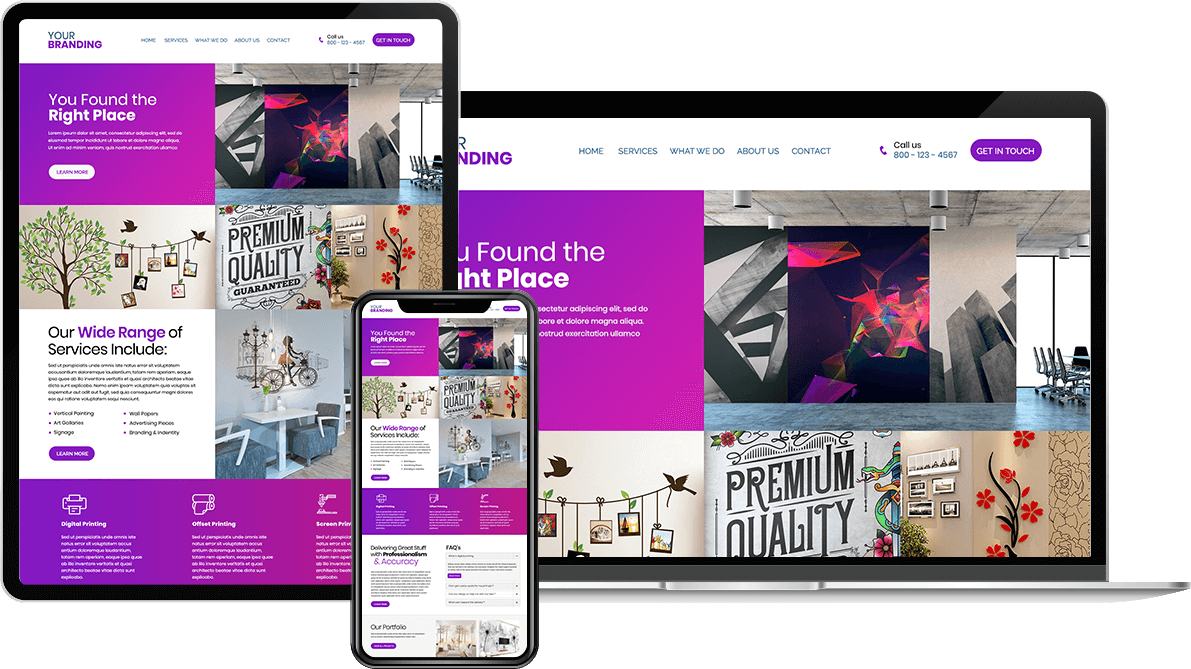 Forge long term business partnerships with a professional B2B website!
Check Out What Our
Clients Are Saying About Us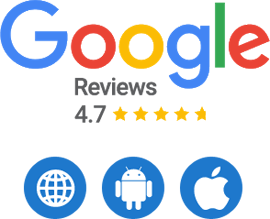 Tseghe Foote
"Thanks for the updates and for getting back to me in a very timely manner.I like the direction of what I seen and just looking forward to the completed site. I definitely see how the stability of the site is going to make huge differnce."
Jason Kelly
"The name of my business happens to be a competitive keyword other businesses are trying to use to come up before me in Google searches. Thanks toSearch Berg, I've gone from page 10 to page 2 in less than a month. This is the reason I am now reselling their services."
Ryan Williams
"I just wanted to mention you all are doing a great job."
Biljana Vicky Vasilic
"This is so good. Thanks a lot"
B2B Designs That
Attract Customers

and

Bring Leads!

Our content and design experts conduct tireless industry research to ensure your B2B website generate leads.
Here's what you get when you sign up:

Industry Specific Expertise
We've created websites for clients in more than a dozen industries—from software to accounting and even medical.

Fully Responsive Design
Whether your clients are reaching you from a laptop, tablet or smartphone, we leverage flexible technologies that make navigation easy!

Backend and Frontend Solutions
We can manage every aspect of your web presence, so you can focus on core business processes instead.

Landing Page Optimization
Is your B2B website bringing in sales? Increase conversions and gain new leads on your product pages with improved content & user experience.

Website Maintenance
Get content updates, design mock ups, database management. Fix site interface errors and JavaScript coding, the whole works.

Dedicated Project Manager
A dedicated resource that will coordinate with you and the web team to ensure that your website is ready to go live on time.
Got Questions?
We Have Answers!
B2B websites operate on multiple levels—they have to inform clients, convince potential clients, and pass business reviews before outreach takes place. This is an involved and complex process, and thus requires invested solutions—solutions that we can provide.
Our team works tirelessly to ensure that your B2B website impresses qualified leads with sophisticated content and elevated design. We also make as many changes as you require of us, so failure isn't a very high possibility.
However, in case you still feel like we fell short, and don't want to use the work we did, you can expect a refund.
The short answer is: it depends! Depending on whether you want to create a singular landing page for one product, or comprehensive website with a whole host of services, as well as a resource center, the time it takes to execute your project will vary.
It can be anywhere from a couple of weeks to a month, but our goal is always to expedite the process as much as possible. Once you give us more details about your requirements, we can provide you with a custom quote regarding your project.
Nothing will be posted to your business's website or any other points of contact with clients without your express consent. All changes will be hosted on a mock website so you get a fair idea of what the final design will look like. Once you sign off on it, only then will the new website go live.
Our e-commerce web design services start at $100, but depend entirely on the scale of your project. A single landing page will cost a lot less than a 40-page website, so how much you'll have to pay depends entirely on the scope of your business ambitions.
Depending on whether you rely solely on organic results or whether you go all in with a PPC campaign, the results could take two to three weeks before Google indexes your page or be instantaneous, in the case of PPC.
It's important to remember to be patient, while also relying on social media, and other avenues to promote your B2B website
Every client gets a dedicated project manager at Search Berg; our only goal is to ensure that your project is given the time it deserves, so anytime you have concerns, we'll be here to answer them—just give us a call and we'll handle the rest.
We take nothing for granted here at Search Berg, even if we've worked on an industry niche before.
That's why the process starts with comprehensive research into how your business plays out in the larger industry, as well as how your services are similar to or diverge from competitors.
We also conduct comprehensive competitor research to arrive at industry standard design sensibilities and content.
Armed with this, we begin the task of developing your website in collaboration with you, working on it till we've perfected the original design.
Of course! We'd love to take the task of your hands so you can focus on core business processes. As a holistic digital marketing agency, we have the resources to take on the task with ease.
From Magento to WordPress, there's a whole host of options for you to choose from. Which one you should opt for depends on your level of web expertise, the plugins you need, and the level of support you require. We'll make a recommendation based on these factors.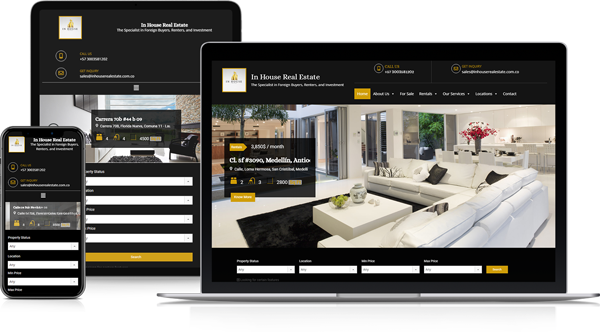 We Build Stunning Websites!
Fill out the form below to get a free 30-min consultation