We Offer Custom
Mobile Application Development

Services

As an award-winning software development company, we offer full cycle and task-based mobile app development services. We can design and develop your mobile app from scratch and also work with existing apps. Here's what we can do for you:
Delivering Tomorrow's
Mobile Solutions

Today!

As an award-winning mobile application development company, we offer the following services and features to meet
the changeling demands of today's emerging and established businesses.

Consultation
We offer consultation services on mobile app development. This includes research as well as ideation. This is a good service to utilize for people who have an idea about a mobile app and want to see if it is feasible to proceed further.

UI/UX Design
Before an app goes into development, a number of screens are created, the user experience and app flow is determined, and the user interface is created in image form. You should utilize this service if you want to see what you app would look like before you proceed to actual development.

Prototype Development
Prototypes are one step ahead of creating UI/UX in image form. A prototype is a very early version of an app with basic functions so you can actually get your hands on a working app and experience it firsthand. Prototypes are not usually ready for the market and are used for experimentation & testing.

Custom Mobile App Development
This is where the magic happens. At this stage the UI/UX is ready in the form of jpegs or pngs, a technology stack has been determined, a project roadmap has been finalized, and our developers have everything they need to get to work and develop the actual mobile app. This is part of the full cycle development or stand-alone service.

MVP Development
An MVP is launched to test the market and see how well your app will resonate with your users. It is also a good way to get to market before your competition. We offer MVP development as a standalone service and you can also utilize this option in full cycle development.

QA, re-coding, upgrading, and optimization
This is a great service to utilize for people that already have a mobile app but want to re-code it for better compatibility and security, add new features, upgrade to a new operating system, and/or optimize it for better compatibility.

Google Play and App Store Approval
We will help your app get approved by The App Store and/or Google Play. There are certain conditions you have to meet and we can help you do that in our sleep.

Maintenance and support
We provide post launch maintenance and support services. If you want to scale your app, add or remove some features, keep optimizing it for better performance, integrate it with newer systems down the line, this service will be good for you.

App marketing services
After your app is launched, you still have to market it like any other online product. We will do paid and unpaid advertising and build traffic on your app to get you more and more sign-ups every month.
Connect With Us To Get A Custom Quote For Your Mobile App Project Today!
Check Out Our
Mobile Application Development

Process

We'll have your new mobile app up-and-running within a matter of weeks! Here's how the process works:
This is the very first stage of our relationship. You contact us and we start gathering requirements, asking questions, and collecting information about your industry and about your needs. The idea is to collect as much information as possible to start the second stage of the process.
At this stage we answer important questions like:
What will the app do? (features and goals) Who will use the app? (buyer persona) Are there similar apps out there? (competition) Which tech stack is best for this kind of app? We gather as much information as possible to answer these questions and then we analyze the data we have at our disposal. Based on the analysis, we enter the second stage.
At this stage we have all the information we need to make data-driven decisions. Here we usually create UI and UX wireframes and finalize a product roadmap. We discuss deadlines, milestones, iterations, and make sure we are on the same page as you when it comes to how the development process will proceed and how the app will be made.
At this stage we turn wireframes into mockups and deliver the user interface as well as user experience mockups to you. Once we get your approval on the look and feel of your mobile app, we proceed with development.
By this stage we have determined the technology stack, the app architecture, the user flow, and the UI, which means we are finally at a stage where our developers can get to work and start building the app. During this phase we internally use agile methodologies to accomplish daily tasks and keep you updated about the progress on a weekly basis. The idea here is to build the best possible first iteration of the app and make sure there's not too much to debug.
At this stage the first iteration of the app has been built and it is now time for some thorough testing and debugging. We also go a step further and aside from removing bugs also make sure the app is optimized for performance and data security.
By this stage everything is done and all that is left is to deploy the app. This means either launching your app at The App Store and/or Google Play or deploying it to cloud-based or on-premises servers of your choosing. We make sure the app is deployed and working as per your requirements and continue to offer support services after the app is launched.
Check What Our
Clients Say About Us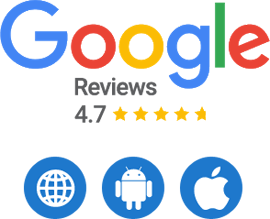 Tseghe Foote
"Thanks for the updates and for getting back to me in a very timely manner.I like the direction of what I seen and just looking forward to the completed site. I definitely see how the stability of the site is going to make huge differnce."
Jason Kelly
"The name of my business happens to be a competitive keyword other businesses are trying to use to come up before me in Google searches. Thanks toSearch Berg, I've gone from page 10 to page 2 in less than a month. This is the reason I am now reselling their services."
Ryan Williams
"I just wanted to mention you all are doing a great job."
Biljana Vicky Vasilic
"This is so good. Thanks a lot"
Industries We Serve
We cater to multiple industries and are well acquainted with the best practices and compliance requirements in each sector.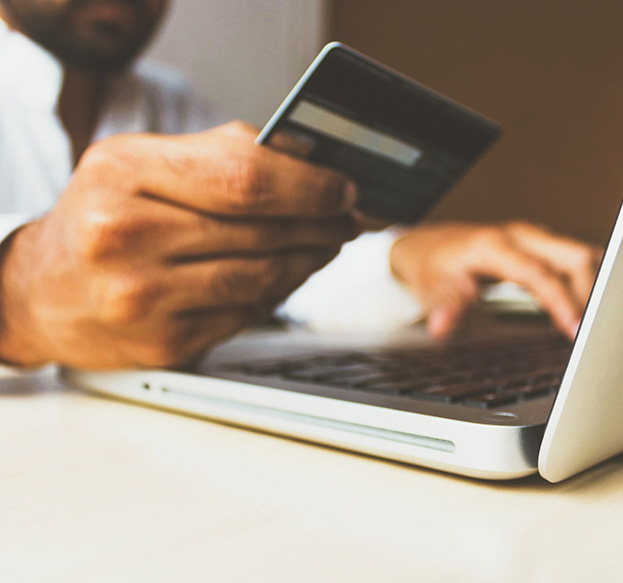 Ecommnerce
There are multiple types of ecommerce web apps that allow users to make transactions. We create b2c and b2b ecommerce portals as well as ticketing and bookings apps that have tons of features enabling multiple payment options, scheduling, in-app chatting, a review system and more.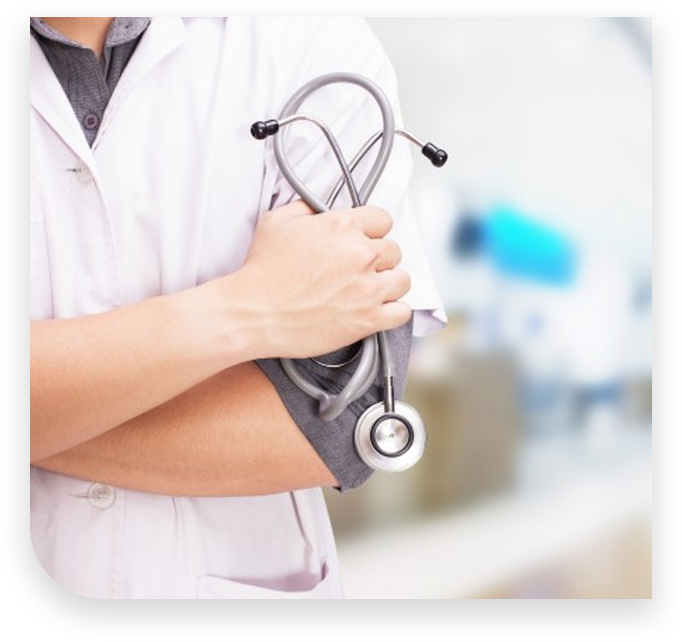 Healthcare
There are multiple types of ecommerce web apps that allow users to make transactions. We create b2c and b2b ecommerce portals as well as ticketing and bookings apps that have tons of features enabling multiple payment options, scheduling, in-app chatting, a review system and more.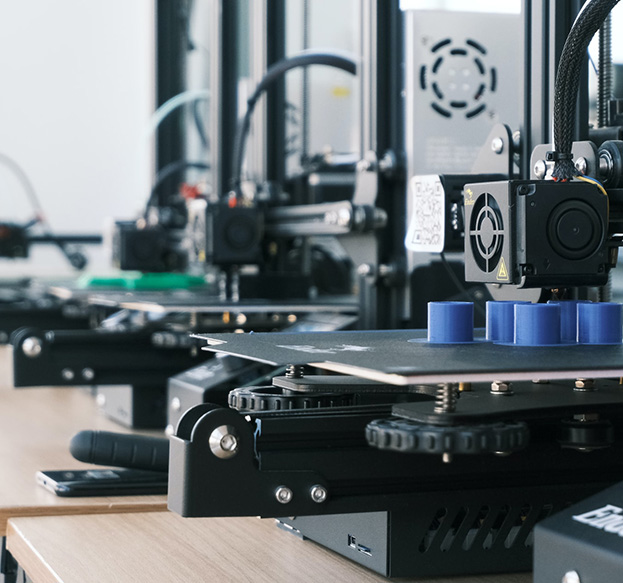 Manfacturing
We build web apps that increase production as well as provide the users with a lot of options when it comes to customizing a product being manufactured in a factory. Some of our most successful projects include a monogram editor for a bottle manufacturing plant as well as a label design app for a toys manufacturer.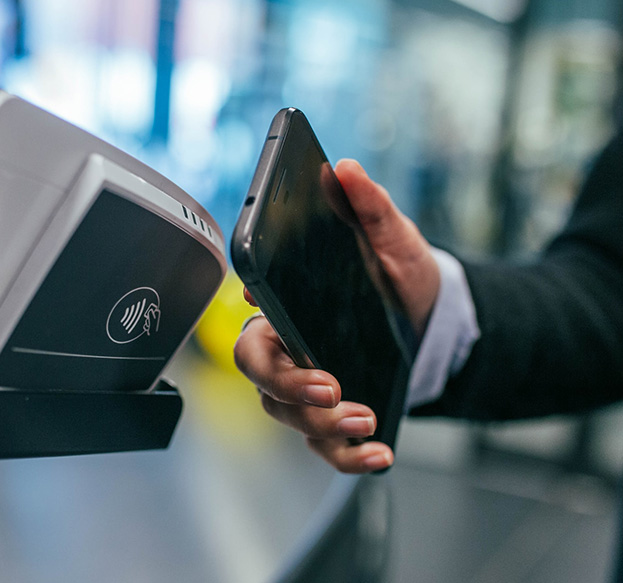 FinTech
We make gaming apps, music apps, and apps related to lifestyle and entertainment. Some of these fall under the category of portals while others can be categorized as cross platform apps that also work as mobile apps. We can make custom web apps for any industry, so if you do not see your industry listed here you should still contract us and we can start talking about your requirements.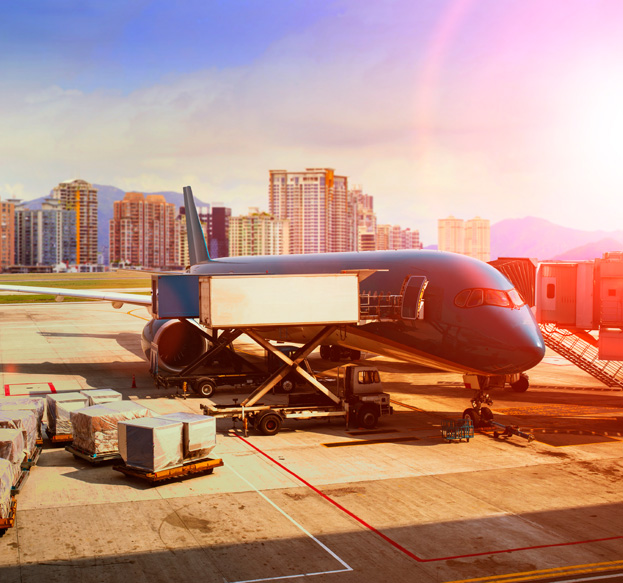 Air Transport
We develop web applications for the air transport industries. These apps help travel agents run their businesses more efficiently and help users compare flights. If you are looking for custom web app developers to build an air travel app for you, call us today.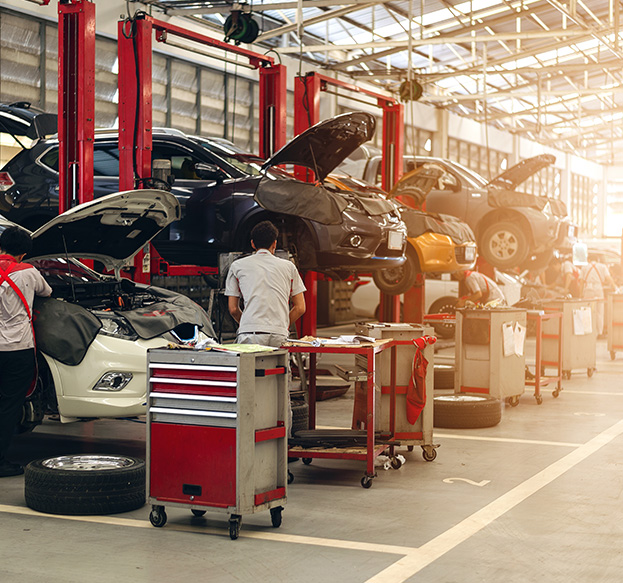 Automotive
There are several types of b2b and b2c apps that are used in the automotive industry. The b2b apps do everything from streamlining operations at automotive manufacturing plants to connecting different vendors. The b2c apps helps users compare features different vehicles and find vehicles for slae or for rent near them. We make all of these apps and more. Contact us today.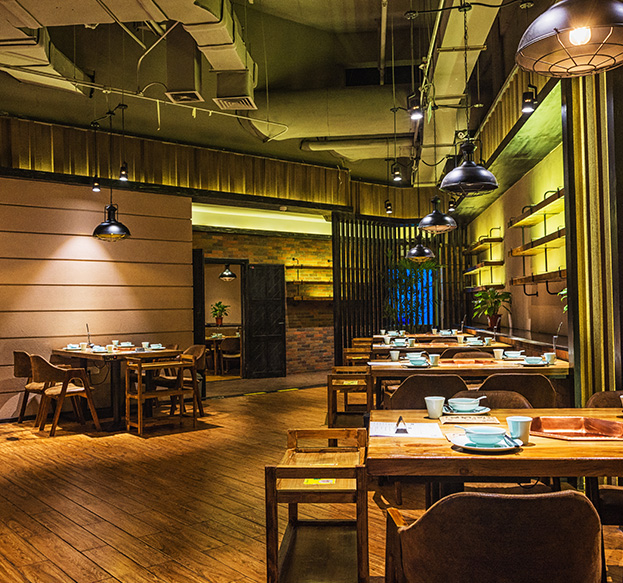 Bars and Restaurants
We build web apps that help owners and managers of bars and restaurants to run things smoothly. We also build web apps that help users find, rate, and compare different bars and restaurants. If you have an idea for an app that falls in this category, contact us and discuss your requirements.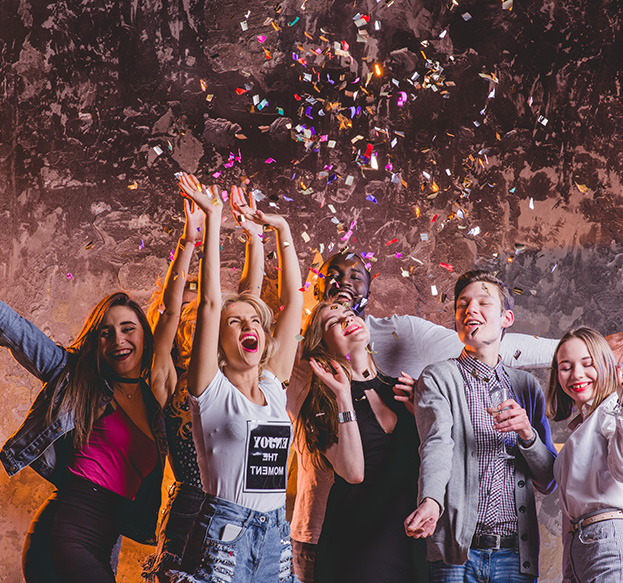 Entertainment
Wish to develop an app in the entertainment industry? We will do it for you. We develop scalable, feature rich web apps that cater to your target market in a big way. The user experience and interface is all designed after careful study of user behavior. Contact us today, tell us what you need, and we can start working on the wireframes right away.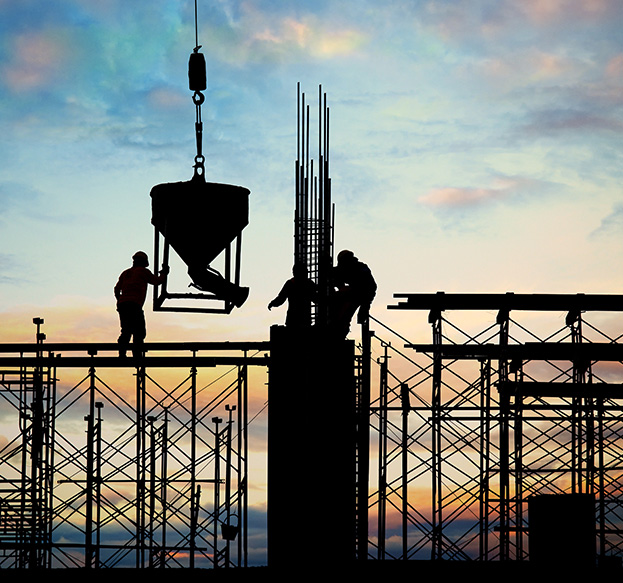 Construction
We develop full scale construction management systems that can take your company to the next level. Inventory management, interaction between multiple teams, and project management in general can be a hassle whether you are working on one construction project or multiple projects at the same time. If you are looking for someone to build custom construction management software for you, give us a call.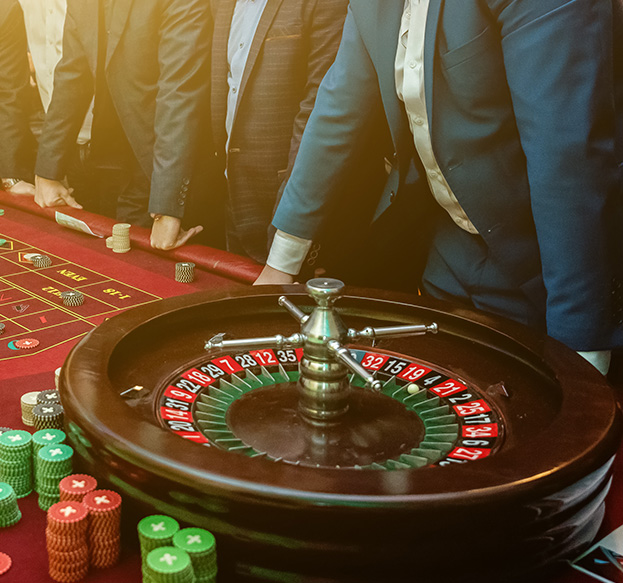 Gambling and Casinos
We develop full scale online casinos. Equipped with multiple games and features where players can play with and without using real money, we will help you take your entire casino online. If you are looking for a full scale, feature rich web app that serves as an online casino, contact us today.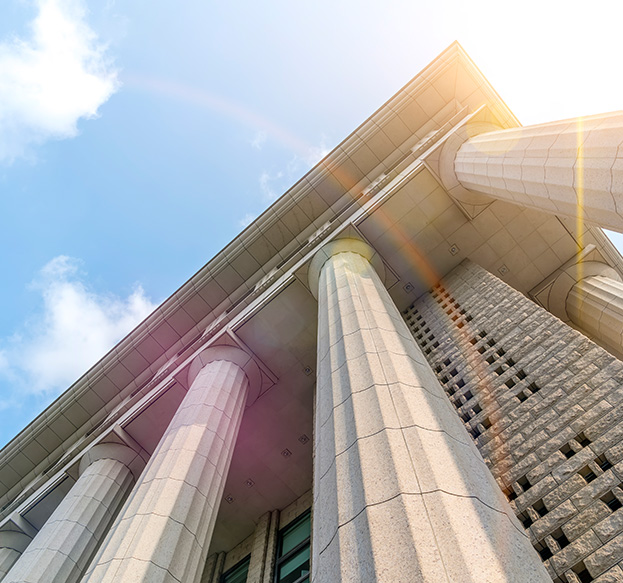 Law
Looking to build a cloud based web app for law students, for your customers, or for your team to help you run your office more efficiently? We develop all types of web applications for our customers from the legal industry. Contact us today and let us know your requirements. We will send you an NDA and start working on the wireframes right away.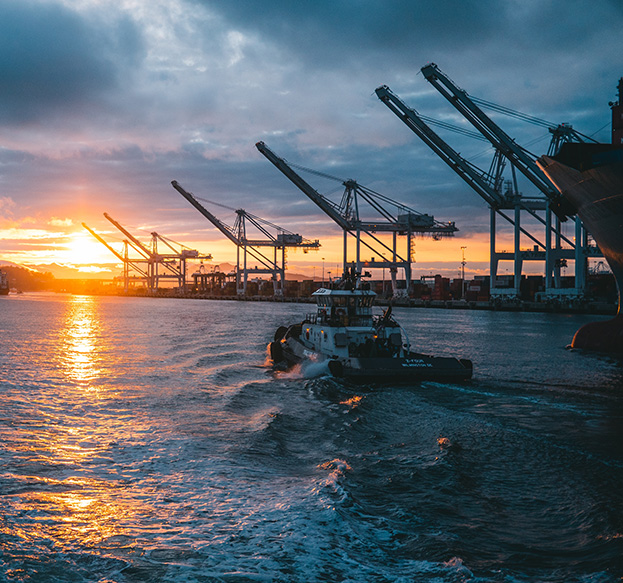 Oil and Gas
We develop apps in the oil and gas industry that handle big data, help geologists create predictive models, and engineers run operations at the well site smoothly. All organizations in the oil and gas industry have custom software that they use for different types of operations. These apps need to be able to handle big data and run different types of analyses. We are highly skilled in building these apps, so if you are looking to build one, talk to us today.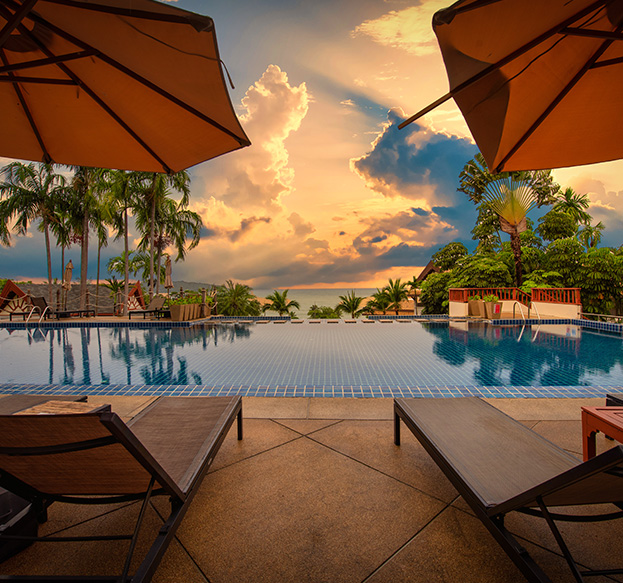 Tourism
Looking for developers to build a tourism app for you? We will do it for you. We develop tourism apps that help tourists get the latest information on their favorite tourist spots, help find lodgings and food, and help them find local guides and fellow tourists. We can build any web application that you need in this category, so discuss your idea with us today.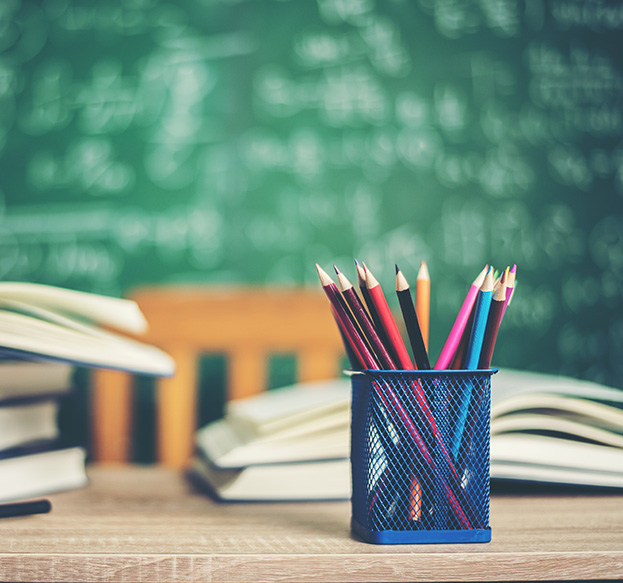 Education
Want someone to build your custom elearning web application? We are that someone. We build all types of web applications within the education category - mostly elearning apps. So if you want a team of developers to work day and night to bring your education app to life, give us a call and we will get right on it.
Build apps with immaculate user experience, amazing user interface, and next gen features!