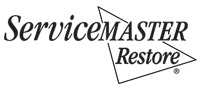 Service Master Colorado has been in the cleaning business for over sixty years. They specialize in providing residential and commercial cleaning and restoration services. The compay wanted to step out of the conventional marketing methods to become a leading cleaning service provider. They reached out to Search Berg to cultivate a robust online presence.
Our SEO experts worked with Service Master Colorado to develop a comprehensive SEO strategy that would put them on the map. Our engaging content marketing strategy, SEO backlinking services, and business profile creations generated substantial traffic to their website.
The result: Most of the keywords are now ranking as number one on the first page of search engines!
| Keyword | Rank |
| --- | --- |
| Water damage restoration companies steamboat | 01 |
| Water damage restoration company steamboat | 01 |
| Water damage restoration service steamboat | 01 |
| Water restoration steamboat | 01 |
| Water restoration technician steamboat | 01 |